Here is Chris using his. As you can see, his sleeve tattoo is Street Fighter themed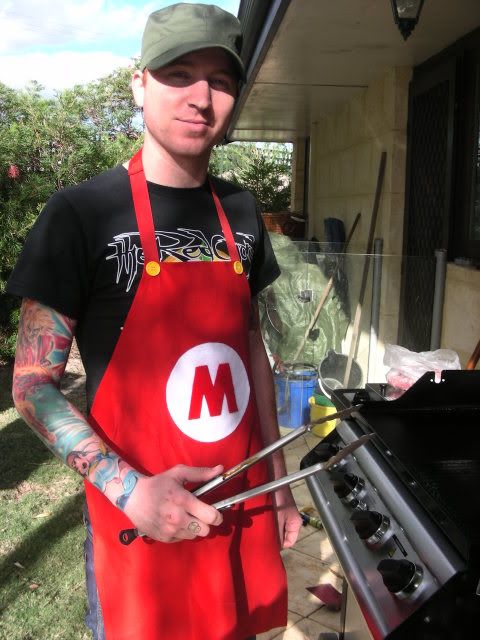 Other twin wasn't there, so no photo yet, but yes, there was a big on argument over who got Mario..
Sooo my Nintendo obsessed twin brothers birthday is coming up (Put it this way, they are covered in Nintendo tattoos) and they live off barbecues, so what better present then bbq aprons that look like the Super Mario Brothers overalls!
Modelled by co creator and friend Terry. Next project is a WaLuigi one for him, sadly the craft store didn't have the right shade purple to make one this time round.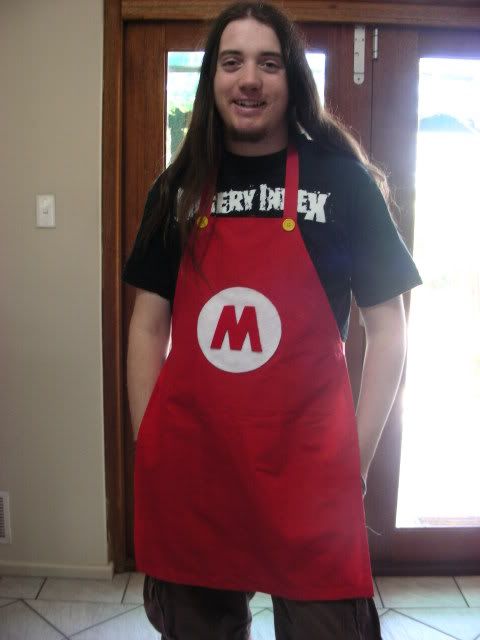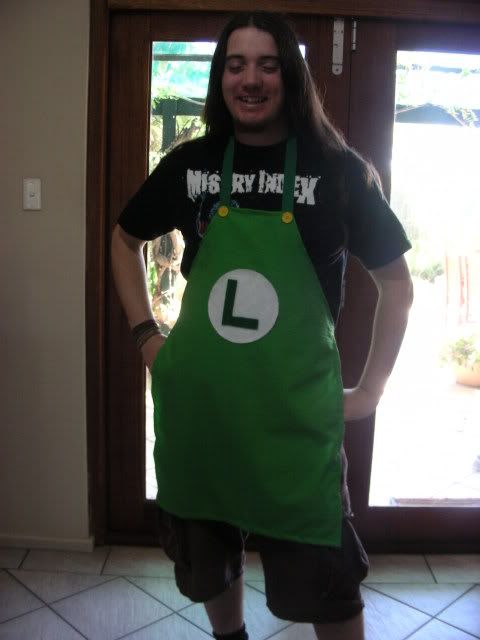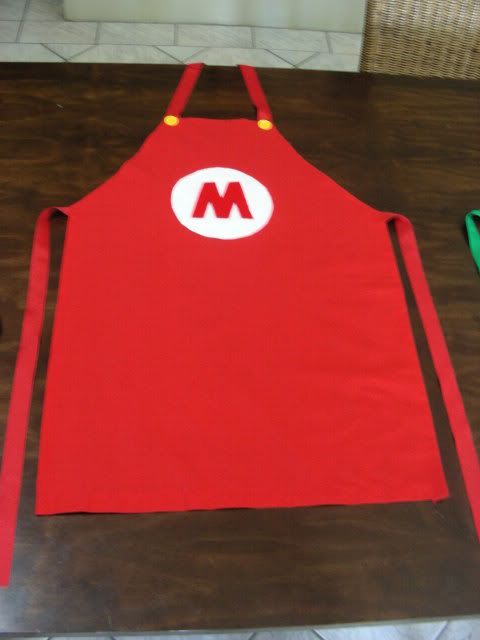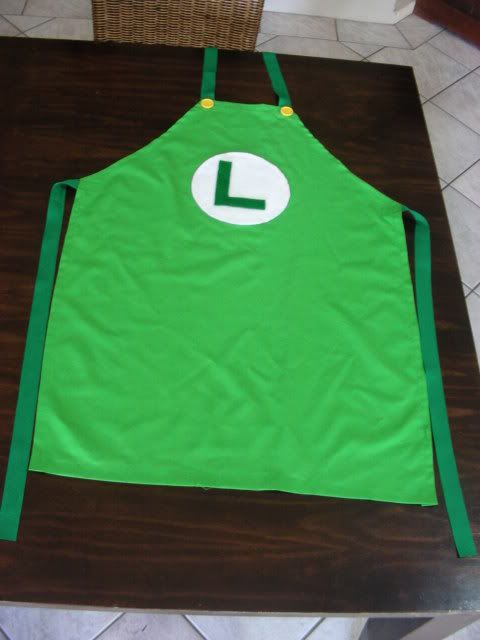 Thanks for looking.