Hello! I'm new to the forums, but I love looking at the awesome crafts.
I just finished one of mine, and since it relates to video games I decided I would post it here and see what you all think. The characters are Marth and Ike, and I borrowed the sprites for the pattern from AbyssWolf on DA, so credit goes there in that case.
It took me a few weeks to do, and it's about 50 colors. 22 count Aida 7.5 X 9 inches. I can't remember how many stitches it is.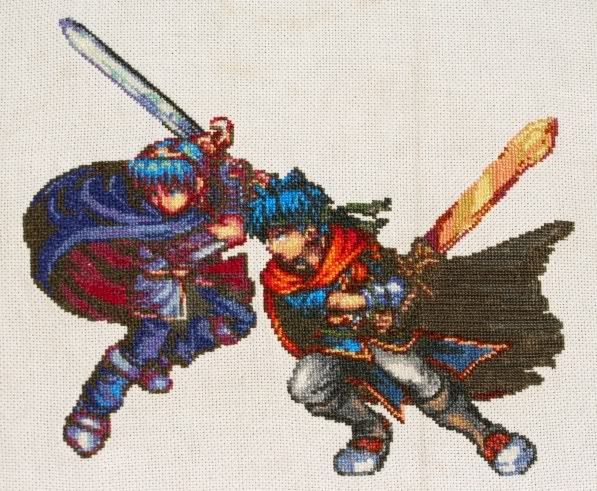 ...up close...